Exploring detail and refining of decoration while using the beautiful color of the clay
Melanie utilizes several oxidation glaze firings for works that include slip trailing, mishima, image transfer, decals, overglazes and china painting embellishment. Her pottery features some favorite subjects – mid-century modern patterns and colors, humorous animal characters, space travel, comic con figures and some monsters (inspired by her grandsons!).
Shop online
Follow on instagram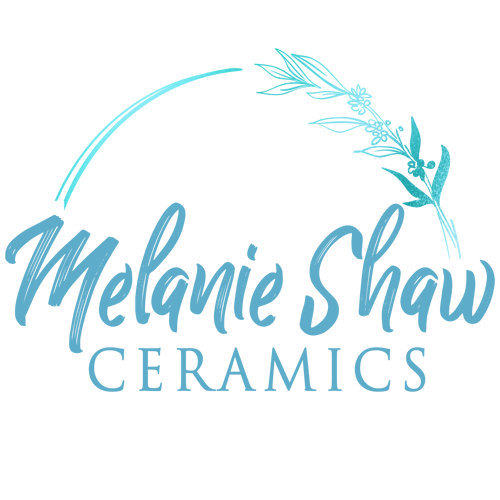 Melaine is also the owner of Art Off Center, a ceramics studio specializing in teaching handmade pottery, wheel thrown ceramics and various art classes for all ages in downtown Taylor, Texas. Art Off Center emphasizes learning and creating in clay via group events, classes, workshops, private lessons and community support.
Visit Art Off Center